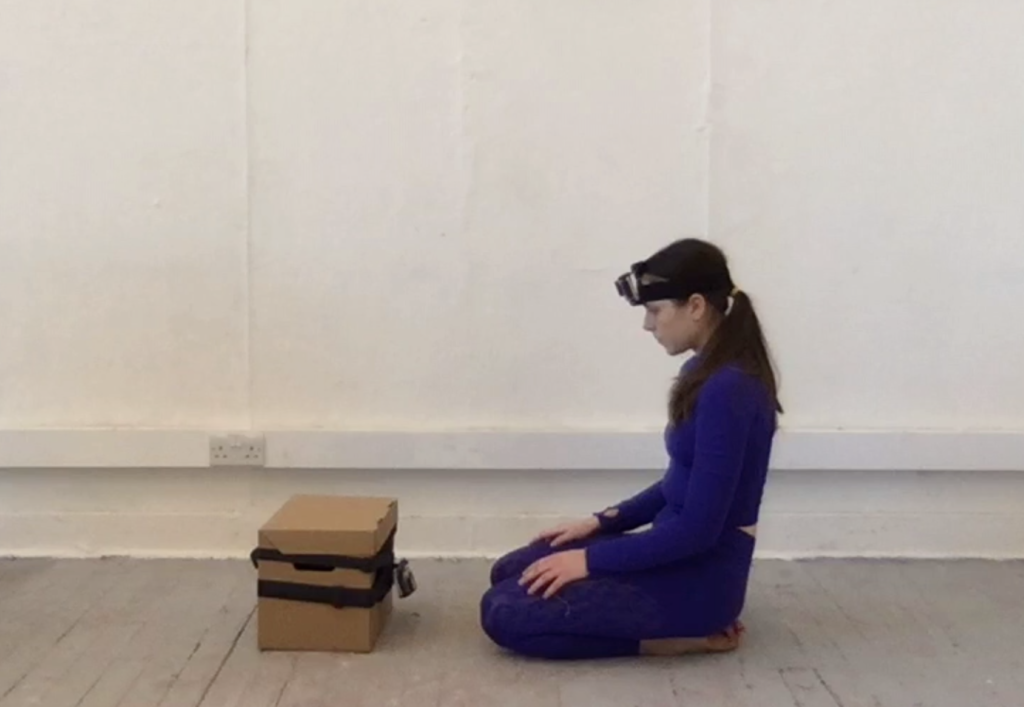 Moving Things Moving Me
I play, I move – the conscious experience and exploration of movement
This ranges from exploring small scale everyday choreographies with objects to questioning ideas of place and identity when moving between cultures and countries
Using my body as material allows me to encounter and collaborate with other materials in the shape of everyday objects and spaces
While my work is primarily of performative nature I explore it intensively through video. This medium lets me visualize imagined qualities of the materials I am working with.
Play forms a vital element in my work. Informed by physical theatre and contemporary dance I embrace the possibilities of tactile knowledge as a shared language between me and the audience.
Focusing on notions of Object Oriented Ontology and theories about Vibrant Matters I investigate how everyday objects inform our movements in various spaces.
Through my work I want to inspire curiosity for the magical qualities of the often overlooked, be that through observation or facilitated physical experiences. For I believe that a little spark of wonder can grow into a vast imaginary landscape, adding a splash of colour to the everyday.